Working From Anywhere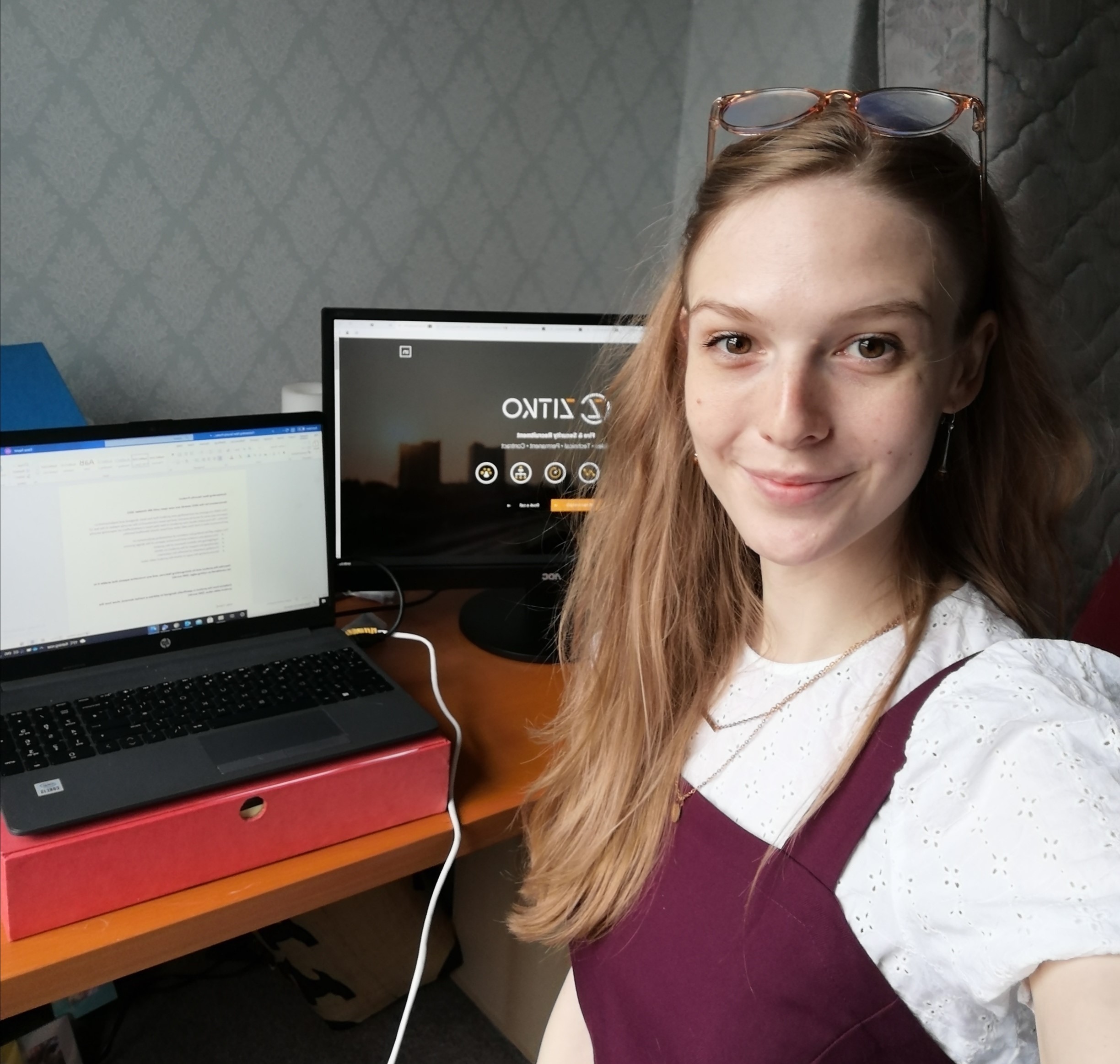 Graduating in the absolute train wreck that was 2020, I knew the job-hunting process would look very different to how I'd originally imagined. I was navigating a world where disappointment and rejection were unavoidable, where the words "X Years' Experience Essential" for entry-level jobs reduced me to tears, and receiving rejection emails was a source of some happiness because it reassured me I wasn't just flinging applications into a responseless abyss. None of this was new, of course. Job searching can be soul-destroying for anyone, global pandemic or not. But the unique circumstances of 2020 made looking for a job soul-destroying with knobs on. Record unemployment meant the market was even more competitive, completing a degree with no library access or in-person support meant graduating with lower grades, and no companies wanted people in their offices so trying to get work experience was nigh-on impossible. Plus, on a personal level I had to contend with the challenges of living at home with a Shielder and me myself having an underlying condition that affects my immune system, meaning I automatically had to discount roles that weren't remote, at least initially. The odds were stacked against me, and I really was willing to do anything for a job, but the ability to work from home was non-negotiable. I must stress that I wasn't trying to be a diva, or make myself as inflexible as possible; quite simply, the ability to work from home meant the difference between me putting myself and my family in unnecessary danger, and me doing everything I could to keep us safe.
There were jobs with absolutely no opportunities for career progression that I applied for, solely because they were remote. There were jobs that wouldn't pay me initially that I still applied for, because they were remote. There was a customer service job working the 4pm-1am shift, including most weekends and bank holidays and paying the minimum wage. It was a remote role, though, so did I apply? I'll give you three guesses. I had resigned myself to the reality that if I was to secure a remote role, I'd likely have to sacrifice the chance of a reasonable salary, strong progression opportunities, or a good work/life balance. But then, in the spring of 2021, things turned around when I finally found my White Whale at Zitko: a remote role with fantastic professional growth opportunities, challenging and rewarding day-to-day tasks, a supportive team, a good salary, and an incredible work/life balance.
Zitko have shown themselves to be nothing but accommodating, patient, and emphatically welcoming since the moment I applied to work for them. From the start, they understood my preferences for remote working, and they worked with me to create a plan for how that might look and what we would need to do to make it feasible. Since my first few days of being onboarded in Zitko's COVID-safe office, I am now working fully remotely, and I can't begin to express quite how positive this seamless transition has been. I am in constant contact with my wonderful team and manager who are always just a call away, Zitko have provided me with a monitor and a desk chair so I can work comfortably and effectively, I can save money on ridiculous rent (thank you, Mum and Dad), and most importantly I get to work every day without being consumed by the terrifying feeling that I am putting myself or my loved ones at unnecessary risk.
Of course, I had my reservations about having to work remotely - isolation and loneliness have been real problems affecting most people during the pandemic, and I was admittedly quite worried that my decision to work from home would exacerbate this issue further in my own life. I had bleak visions of myself staring at the same four walls five days a week, sprinting up the front path like a dog to greet the postman every morning, just to get some human contact. Thankfully, the warm, family-feel culture established at Zitko has meant there hasn't been a day since starting where I have felt isolated, much to the relief of both myself and the postman.
Put simply, Zitko's Work from Anywhere policy has benefitted me in more ways than I had first imagined because it has allowed me to regain control over aspects of my life that the past year had stripped from me: I have a purpose, a routine, financial stability, and a safe working environment.
Zitko's ethos is "Enjoy work, love life", and thanks to the Work from Anywhere policy, I am able to do just that.