LenelS2 Joins Zitko Talent Training Alliance

Leading security platform provider LenelS2 is joining Zitko Talent, an alliance dedicated to attracting and developing new engineering talent for the fire and security industry.
The company will be contributing its highly respected CPD courses to the syllabus, along with training and accreditation in LenelS2's OnGuard and NetBox solutions for the staff of its registered VAR network.
It's another major milestone for Zitko Talent, whose partners include the FIA, SkillsforSecurity, CDVi and manufacturers such as Texecom, Suprema and 360 Vision Technology.
"LenelS2's technological innovation is legendary and they're well known for the quality of the training and education they provide to their VARs. My thanks especially to Mark Staples at LenelS2, for his enthusiasm and support in making this a reality. I'm delighted to welcome LenelS2 on board."
Zitko MD, George Zitko
Launched in 2020, Zitko Talent is an intensive 12-month programme of employer-hosted work experience, technical education and accredited manufacturer training.
It's designed for graduates, engineers from other sectors and career-changers, with programmes personalised to the needs of trainees and host employers.
Take a look at our Talent page for more details or email Priya Vencatasawmy, Senior Consultant, at priya@zitko.co.uk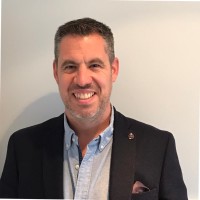 "Zitko Talent gives us a new way to contribute to the success of the industry. We'll be making our growing range of CPD courses available to all Talent candidates, and bringing our Lenel Certification Programme to those placed within our VARs.

"Zitko Talent is an exciting initiative that I believe will attract people with real potential to the Fire & Security world. Recruitment is a pressing issue for many organisations I speak to and I'm delighted that LenelS2 will be part of this innovative solution."
Mark Staples – Regional Sales Manager UKIR – LenelS2